Upholstery Cleaning
Residential & Commercial Upholstery Cleaning Services
Apex Carpet Cleaning offers a range professional upholstery cleaning services for both residential and commercial properties. Whether you have a recliner, family lounge or hundreds of office chairs, we guarantee to give your home or business a great clean that will revitalise and freshen your furniture. You will be impressed!
Professional upholstery cleaning will:
Enhance the look and feel of your furniture
Improve your indoor air quality
Extend the life of your upholstery
Brighter & fresher furniture
The image of your home or workplace will be lifted instantly. Professional upholstery steam cleaning combined with the very best stain removal treatments will target those difficult spots and stains. We will improve the look and feel of your upholstered furniture by removing dirt, dust, sweat, grime or anything else your friends and family can throw at it! With professional help from Apex Carpet Cleaning, your upholstered furniture will look, feel and smell great.
Healthier living environment
Allowing excess dirt and dust particles to accumulate on upholstered furniture can affect your wellbeing and negatively impact the indoor air quality of your home or workplace. Mould, pollens and other allergens can also settle on upholstered surfaces, further contributing to allergic reactions and respiratory difficulties for allergy and asthma sufferers. Our upholstery steam cleaning process removes dirt, dust mites, pollen, mould and the bacteria that cause odours. After professional upholstery steam cleaning, you can relax and enjoy a healthier more hygienic living environment.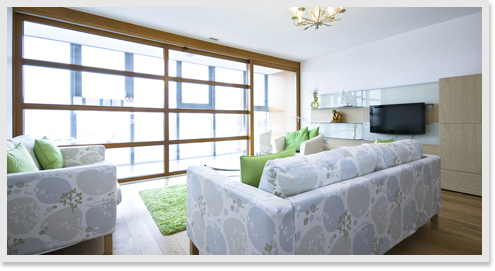 Protecting your investment
Using your upholstery furniture on a daily basis can really take a toll on your investment. Sand and dirt act as an abrasive, breaking down the fibres in your upholstery fabric which leads to a worn look and shorter lifespan. Apex Carpet Cleaning provides professional regular upholstery cleaning that will prevent deterioration and extend the life of your valuable furniture investment.
Our steam cleaning upholstery process
Our highly trained technicians take the time to fully understand your unique upholstery cleaning needs. We have the expertise to clean and restore a range of upholstery furniture from the finest natural fibres through to the hardiest of synthetic fabrics.
We use the very best upholstery cleaning solutions together with our hot water extraction machine, to cleanse, deodorise and sanitise your fabric furniture. Our steam cleaning process will eliminate and remove dirt, sand, dust mites, pollens, mould and bacteria as well as odours & stains. Apex Carpet Cleaning delivers a professional upholstery clean that will be dry within hours.
Upholstery Cleaning Price
At Apex Carpet Cleaning, we provide a no obligation free quote and give you a fixed price so you know exactly what the job will cost before confirming your booking. There are absolutely no hidden costs or extra charges for any of our services. Our professional stain removal service is included in your upholstery cleaning quote. Your upholstery cleaning quote is the total price you pay.
Call Apex on 0412 926 441 or use our online booking service to schedule your carpet cleaning today!
---
We also offer these professional upholstery cleaning services in Tweed Heads and Byron Bay areas: Lounge Cleaning Caravan Campervan Motorhome Cleaning Boat Cleaning