Carpet Cleaning
Professional Carpet Cleaning Services
Apex Carpet Cleaning is a professional carpet cleaning company that delivers a high standard of residential carpet and rug cleaning services. Our experienced carpet cleaners take the time to fully understand your unique carpet cleaning needs. Whether you live in a unit, house or high rise building we guarantee to give your home a great clean that will invigorate and freshen your carpet.
The benefits of carpet and rug cleaning
Brighter & fresher carpets
Enhance the look and feel of your carpet with a professional carpet cleaning
Healthier home environment
Create a healthier living environment by improving the indoor air quality within your home
Protecting your carpet investment
Extend the life of your valuable carpet with regular carpet steam cleaning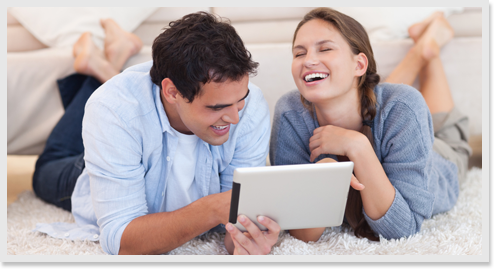 Major carpet manufacturers recommend regular professional carpet steam cleaning in order to maintain the appearance and warranty of your carpets. At Apex Carpet Cleaning, we use the hot water extraction method also known as steam cleaning as it is the best and safest way to clean and care for your carpet.
Our fully trained technicians clean in accordance with the Australian Standards (AS3733 -1995) to deliver a professional carpet clean that will be dry within hours.
Call Apex on 0412 926 441 or use our online booking service to schedule your carpet cleaning today!
8 Step Steam Cleaning Process
Apex Carpet Cleaning uses the 8 step steam cleaning process to eliminate and remove sand, dirt, dust mites, pollens, mould and bacteria as well as odours & stains.
1. Visual Assessment - Our professional technicians will thoroughly inspect your carpets for any stains or areas of concern. We will then offer advice, answer any questions and provide a full evaluation.
2. Preparation of Cleaning Areas - We'll move your furniture as stated below.
3. Pre-Vacuum - We use an industrial upright vacuum cleaner with a HEPA filtration system.
4. Pre-Spray - A high quality pre-spray will be applied directly onto your carpet using a sprayer. All our carpet cleaning products are non-toxic and wool safe approved.
5. Spot Removal - Our experienced technician will then treat any spots and stains that require further attention using a wide range of methods and solutions.
6. Steam Extraction - All areas are thoroughly steam cleaned, leaving your carpets feeling soft, free of residue and ready for drying.
7. Replace Furniture - Each piece of furniture will be returned to its original position. Foam blocks or tabs are placed under each leg to protect your furniture and carpet.
8. Deodorising & Finishing Touches - When the carpet cleaning process is complete a deodoriser is applied, leaving your carpets with a pleasant fresh scent.
We'll move your furniture!
As part of our Apex Carpet Cleaning service, we will move the following furniture:
Sofas and lounge suites, tables and chairs, light weight beds, beds on wheels and other items that one technician can safely and comfortably move. We do not move bookcases, fish tanks, waterbeds, display and china cabinets, entertainment units, electronic equipment, desks with computers or other fragile delicate items.
Please clear the floor of any small items like pot plants, lamps, books or toys before your technician arrives.
Carpet Cleaning Price
At Apex Carpet Cleaning, we provide a no obligation free quote and give you a fixed price so you know exactly what the job will cost before confirming your booking. There are absolutely no hidden costs or extra charges for any of our services. Our professional stain removal service is included in your carpet cleaning quote. We guarantee that your carpet cleaning quote is the total price you pay.
Call Apex on 0412 926 441 or use our online booking service to schedule your carpet cleaning today!