Eco Green Clean
Apex Carpet Cleaning provides the Responsible Care ® range in addition to our standard upholstery and carpet cleaning services. Designed for allergy suffers, it is also perfect for those wishing to have an eco green clean, as the entire range is natural, plant based and chemical free.
non toxic and hypoallergenic
100% natural plant based
biodegradable and eco friendly
derived from renewable fruit and vegetable seeds
great for asthma and allergy sufferers
wool safe approved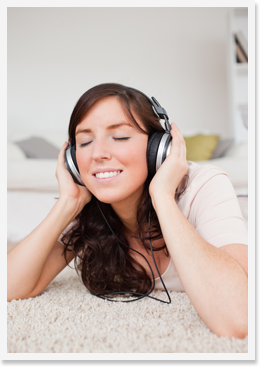 Natural, Eco Friendly Green Cleaning
Individuals that suffer from allergies, asthma or chemical sensitivities, will be greatly relieved by our natural way of green cleaning. Responsible Care ® products are both environmentally friendly and safe for you and your family, which makes the green clean allergy range a great choice for residential and commercial carpet cleaning.
Apex Carpet Cleaning uses steam cleaning together with our green clean Responsible Care® range to freshen and invigorate your carpet and upholstery furniture. Our fully trained and experienced carpet cleaners will deliver a professional clean that will be dry within hours.
All green clean Responsible Care® products contain:
• NO dyes, perfumes or harmful solvents
• NO volatile organic compounds (VOCs)
• NO phosphates, pesticides or other hazardous ingredients
• NO benzyl benzoate and is not a pesticide or mitacide
Eco Green Steam Cleaning Process
1. Visual Assessment - Our professional technicians will thoroughly inspect your carpets and upholstery, addressing any areas of concern. We will then offer advice and answer any questions about our green clean and allergy treatments.
2. Preparation of Cleaning Areas - We will carefully move any furniture that one technician can safely and comfortably move.
3. Pre-Vacuum - We use an industrial upright vacuum cleaner with a HEPA filtration system.
4. Pre-Spray - A highly effective 100% natural, chemical free pre-spray is applied directly onto your carpet.
5. Steam Extraction - All areas are thoroughly steam cleaned. We use the hot water extraction method together with our natural cleaning products to rinse and remove embedded dirt, dust mites, pollen, mould and other bacteria that cause odours. This will leave your carpets and upholstery feeling soft, free of residue and ready for drying.
6. Replace Furniture - Each piece of furniture will be returned to its original position. Foam blocks or tabs are placed under each leg to protect your furniture and carpet.
7. Deodorising & Finishing Touches - When the green cleaning process is complete the Anti-Allergen Deodoriser is applied, leaving your carpet with a pleasant fresh scent.
Call Apex on 0412 926 441 or use our online booking service to schedule your carpet cleaning today!